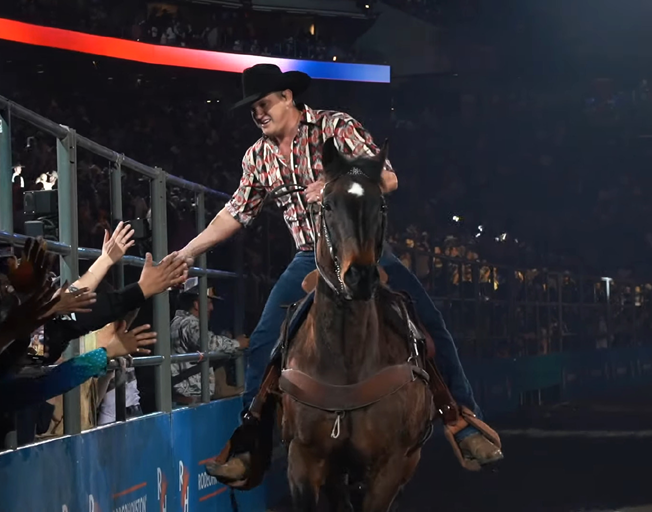 Jon Pardi played a concert (Saturday, March 5th) at the Houston Rodeo for the first time. He shares that playing the rodeo was a great experience that had one element that stands out.
"Playing Rodeo was awesome, but I think I had more fun riding the horse around waving at everybody. That horse I got to ride, we got to ride at sound check, and he's really used to loud noises, and he's actually really a good horse. And I got to ride around and slap hands and give some high fives. I did a couple of laps back and forth and it was fun."
Check out a highlight video of Jon's time at the Houston Rodeo, including riding the horse, below.
Jon will be heading out on his "Ain't Always The Cowboy Tour" with special guest Lainey Wilson later this summer. Find out where Jon is playing concerts at his website here.
By: Buck Stevens